Sunray Elementary School
4815 Sunray Dr.  Holiday, FL 34690
Phone: (727) 774-9100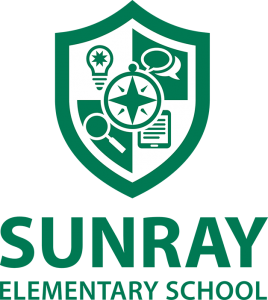 Principal: Debra Viggiano
Assistant Principal: Tracy Hlady
4815 Sunray Dr.  Holiday, FL 34690
Phone: (727) 774-9100  
Fax: (727) 774-9191
Questions?
Have a question or want to provide feedback? You're in the right place! Let's Talk! is designed to streamline communication by giving you a central location to submit a question, concern, or comment. Provide your contact information and someone from our school will get back to you very soon.
Follow Us on Social Media
All Pasco County Schools are currently operating remotely, please go to pasco.k12.fl.us for full information regarding academics and learning at this time.  Our school website has school specific emails to make contact with staff or to receive answers to questions. If you are unable to find the answer to your question, please reach out to us at sunray@pasco.k12.fl.us and someone will respond to you within 24 business hours. 
Electronic Device Checkout Information and Form
Parents, if you do not have a device at home and will need to check one out in order for your child to participate in distance learning beginning March 31, please click on the link below. A staff member will follow up with you with specific details regarding device distribution before Monday, March 30.
Click here for our Device Checkout Form
Internet at Home
If you do not have access to internet at home, please complete the survey at this link –  https://bit.ly/39kf2YY.  Please note that completing this survey does not guarantee that internet access will be provided.